Kelly Whitten
---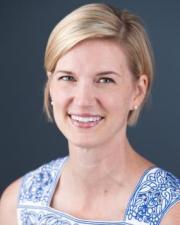 Associate Vice Chancellor for State Relations
Biography
—
Kelly Whitten is the associate vice chancellor for state relations at the University of Kansas. Based in the Office of the Chancellor, she is state policymakers' primary point of contact at KU and works with university stakeholders, including alumni, to advocate on behalf of KU's state priorities.
Prior to joining KU, Whitten was the assistant director of government relations for Wichita State University, where she assisted in developing and administering government relations strategies for the university in consultation with university executives.
Whitten graduated from the University of Kansas in 2005 with a bachelor's in political science.